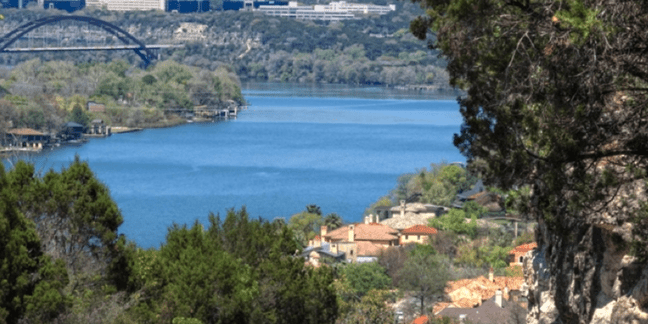 Austin, Movers
The process of moving can be a stressful, draining experience, whether you are moving across the street or across the country. However, Leon Moving LLC provides professional Austin moving help to make your move safe and efficient. We are full-service movers offering a wide range of professional moving services Austin uses for short and long-distance moves.
Our impressive team of professional movers in Austin can assist you at each stage of your Austin move. Deliveries of furniture, moving items to storage, packing, loading, and unloading are best left to our moving experts to ensure quick turnaround and professional results. Trained and experienced movers specialize in all areas of the moving process and can provide professional assistance at every stage of your move. We are the best movers in Austin using state-of-the-art equipment and the very latest advances in techniques and methods to safely and efficiently transport all kinds of goods, materials, and personal belongings.
Depending on your unique circumstances, your move may be more complicated than transferring your things from your old location to your new one. Your new home may not be ready for your furniture, or you are moving out of a large house into a smaller place. If you are downsizing or otherwise not taking all of your furniture or other items, Leon Moving offers affordable, flexible Austin moving help to make sure everything goes where you need it and want it to go.
At the preliminary stages of moving, you may need to downsize and get rid of personal artifacts. Many people moving to/from Austin opt for local storage solutions or utilize mobile storage units or PODs to store items at some point during the moving process temporarily.
Moving large, heavy items into a storage unit is hard work. If the kids have grown up and moved on, you may be moving out of the large home they were raised in and into a smaller, more manageable ranch home. All of your things will have to go somewhere. Leon Moving provides assistance moving items to and from storage. Our movers can help you with moving a couple of items to storage or perform one to multi-unit storage moves as well.
At times the best solution is to downsize permanently. If you haven't used something in two years, then you probably won't miss it. Leon Moving works closely with many consignment and furniture stores around Austin. We have completed over 1,000 deliveries helping customers make their new Austin home their very own. Our movers in Austin will load, unload and set up your new furniture. Our vast experience handling delicate items, heirlooms, pianos, pool tables, and more means your possessions are in good hands.
Just the thought of packing and unpacking brings people to the brink of forgetting about the whole thing and staying where they are. To do it right, you need to plan it all out, begin early, and stay organized. It is worth the extra time and effort to do anything you can to make the packing process efficient to make the unpacking process go quicker and smoother.
Because packing is the most time-consuming part of your move, it's best to start at least one week in advance to moving. Even better, our best movers in Austin can pack for you the day before your move to or from Austin. Our team will arrive promptly with the proper materials and are trained to get the job done quickly, safely, and efficiently.
Equally important, our best movers in Austin are trained in the most effective ways of packing and storing using techniques to minimize the chances of your property from being damaged occurring during transport. Save time and protect your valued items during your move using our experienced movers that Austin trusts.
Every moving job is different. The moving services in Austin from the industry professionals at Leon Moving are performed by efficient, experienced moving experts. Typical moving times fall within the following time frame expectations:
Studios/1 Bedroom: approximately 1.5-3 hrs (2+ movers)
2 Bedroom Apartment/houses: approximately 4-6 hrs (2+ movers)
3 to 4 bedroom apartments /houses: approximately 7-10 hrs ( 2-3+ movers)

DIY Tip: &nbsp It's advisable to start packing for your Austin move at least 6 weeks in advance.
Among many stressful days throughout the moving process, moving day can be the most stressful of all. You see your whole life pass before you as it is taken out of your old house and moved into the new. To help reduce the anxiety levels and give you a peace of mind, use the professional moving services Austin relies on from Leon Moving. Moving day is our Super Bowl. It is where we thrive and shine.
At Leon Moving, your items are treated with care and safety as if they were our own. Extra care and precautions are used ensure the safety of your items as they are loaded onto to the truck, throughout transport, and while being unloaded into the new location.
Our movers carry all the necessary equipment to properly wrap and strap in order to protect your furniture and other items for transport. Many Austin residents have entrusted the Austin moving help from Leon Moving with their moves because our movers skillfully manage the loading and unloading to get you into your new Austin home as quickly as possible.
The teams of expert movers at Leon Moving have experience with apartment moves, condo moves, assisted living moves, and other residential moves of single-story as well as multi-story homes. Leon Moving offers residential moves and a variety of other moving services so you can successfully complete your Austin move.
DIY Tip: &nbsp Don't skimp on properly protecting your furniture such as removing glass shelves, removing leaves from tables, & securing drawers to name a few.


Leon Moving offers a wide range of affordable, efficient moving services Austin trusts to safely transport personal belongings to be moved.
Contact a knowledgeable representative today for complete information and to get a free estimate for your move.